Europe
The British School of Monaco celebrates first anniversary with Prince Albert II present – insightdaily.in
The Sovereign inaugurated the new school, where children aged 5 to 11 follow the British curriculum. 
"Small in size, but with big ambitions."  On Monday, 13 November, the British School of Monaco celebrated its first anniversary in the presence of Prince Albert II, who inaugurated the establishment and unveiled the plaque commemorating his visit to the 100% British school.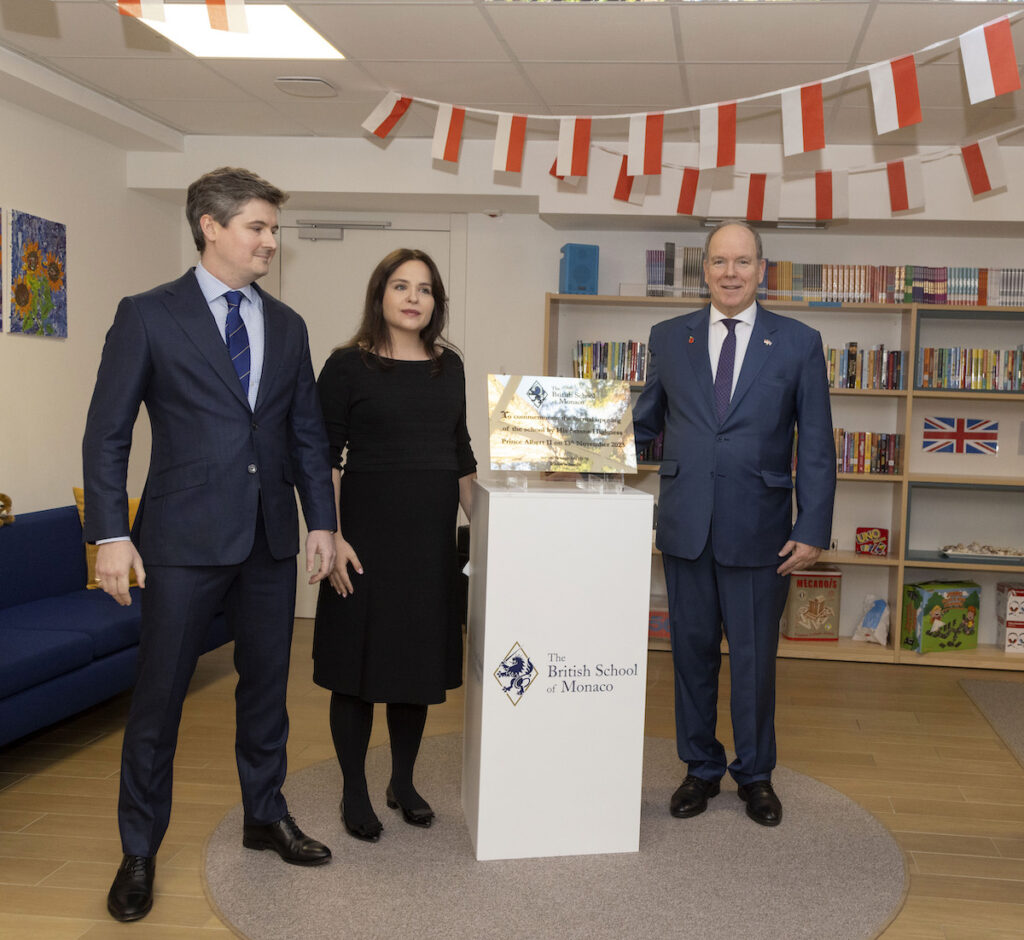 Also present were Isabelle Bonnal, Commissioner-General in charge of the Directorate of National Education, Youth and Sports (DENJS), Patrice Cellario, Minister of the Interior and Régis Bergonsi, National Councillor, representing the Council President, Brigitte Boccone-Pagès.
They celebrated not only the school's anniversary, but also its growth as in its first year alone attendance has increased from 7 to 35 pupils, with a maximum capacity of 96 children. These children, aged 5 to 11 years (in line with British standards), are spread over the school's six classes.
Very small pupil numbers
"Each class has 5 to 6 pupils. The maximum will be 16 pupils per class, when the school is full," explains Olena Prykhodko, who co-founded the school with Luke Sullivan.
Although the classes are taught in English, pupils are not necessarily native English speakers, quite the contrary! At present, children of 17 different nationalities attend the school. "Sometimes we take in children who do not speak English at all, but they catch up very quickly," says Olena.
As for the curriculum, it is absolutely in keeping with the one that is taught in British schools. "The approach to learning is a little different to the French and Monegasque systems," says Olena. "In our school, and in the British system, a lot of the focus is on reading: children will read a book over a term, and a lot of subjects will revolve around it. Maths, Science… It's all connected."
Secondary classes soon?
The teachers were carefully screened before being "imported from the United Kingdom." They all have at least five years' experience in primary education, as well as a Master's degree in Education or a qualified teacher status.
This excellence comes at a cost. The school is completely private, with no funding other than the fees paid by the families, which cost €35,000 a year per child.
While the British School of Monaco currently only provides primary education, it plans to extend to secondary education (from 11 to 18 years old). "We will be submitting an application to the Government, but our goal is to stay a small school. There will therefore only be one secondary class per year, which will give us a total of roughly 100 pupils," says Olena Prykhodko in conclusion.