Mobile
Mitchell, Starbuck schools focused on cellphone use policies – insightdaily.in
RACINE — Priscilla Marquez gave a letter to students and families at a Mitchell K-8 School open house in August informing them about cellphone use changes during the upcoming school year.
Cellphones needed to remain in students' lockers during the school day, otherwise they would be confiscated.
Marquez, Mitchell K-8 School principal, expected pushback from some parents who wanted to quickly contact their children during school, but she said the overwhelming sentiment was, "It's about time."
That was encouraging, and Marquez said the policy changes have resulted in fewer students on phones, fewer behavioral issues and better classroom learning and social engagement at Mitchell, 2701 Drexel Ave.
At Starbuck Middle School, staff have emphasized enforcement of the building's cellphone policy since returning to in-person learning after the pandemic.
"That's the fight we're going to fight," said Ellis Turrentine, Starbuck Middle School principal. "We all just felt like it really would help us academically if we could get our kids focused."
Starbuck school policy is for students to have phones stored in their lockers or backpacks. If a student has a cellphone out, school staff confiscate it, and students can pick up the phone at the end of the school day.
"Our kids know now that it's not something we're going to tolerate," Turrentine said.
New cellphone committees
Mitchell and Starbuck are two of the Racine Unified schools that will soon have cellphone committees tasked with determining policies on phone use.
RUSD is trying to decrease cellphone usage in schools, which can negatively impact student learning and behavior.
Last week, RUSD cellphone committee members gave a presentation to the RUSD Board with recommendations about addressing cellphone use at schools, including creating a cellphone committee at every building.
The school cellphone committees will begin meeting in January 2024 and are expected to determine school policies by March for the 2024-25 school year.
April to June will involve educating students, teachers and families on the new policies, which will be enforced at the start of the 2024-25 school year.
The committees will make school policy that will be enforced in all classrooms. K-8 schools might have different guidelines for elementary schoolers and middle schoolers.
School policies will be reviewed and adjusted as needed.
Stacy Tapp, RUSD chief of communication and engagement, said all RUSD schools will develop a committee and create a plan, but the district will prioritize middle school and high schools first and then elementary schools.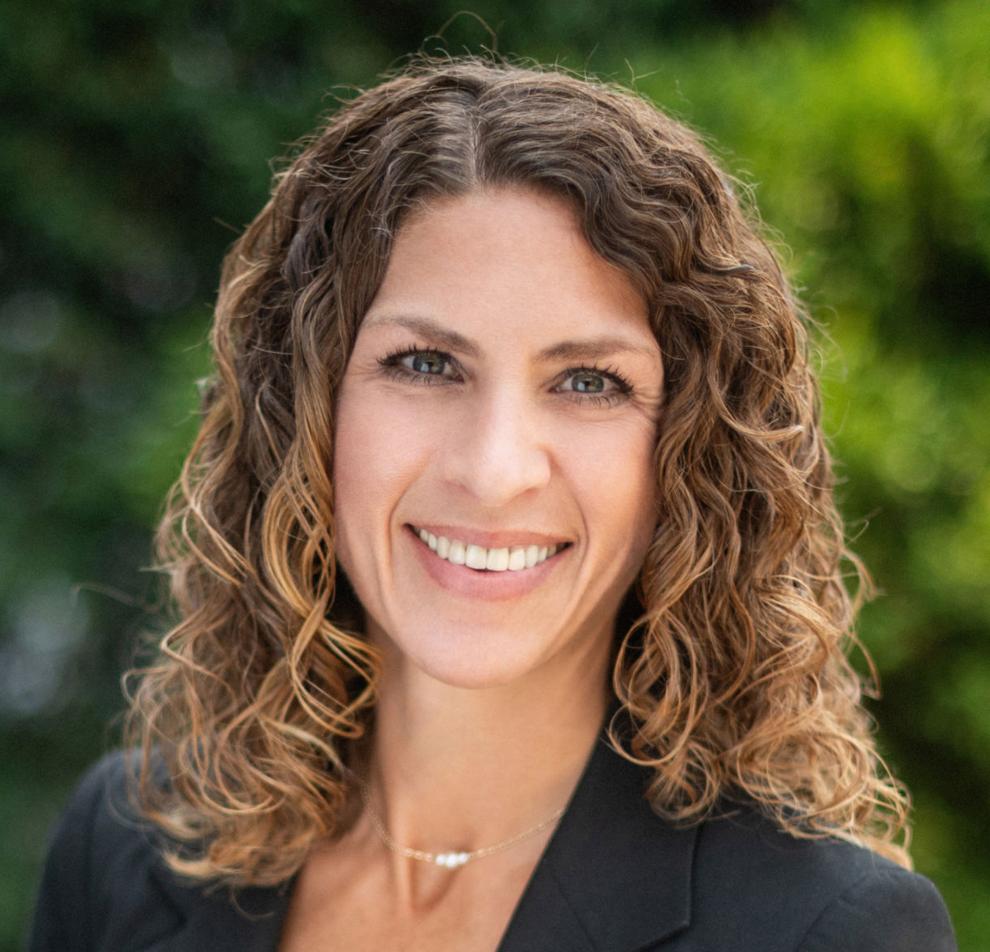 At Mitchell, Marquez said cellphone use is almost entirely a middle school issue, mainly among seventh and eighth graders. She estimated that 80-85% of Mitchell middle school students have a cellphone.
Turrentine, an RUSD cellphone committee member, estimated that 80% of students have a cellphone at Starbuck Middle School, 1516 Ohio St.
A 2019 Pew Research Center study found that 95% of Americans ages 13-17 have access to a smartphone, with 45% saying they are "almost constantly" using the internet.
Mitchell, Starbuck policies
At the end of last school year, Mitchell staff said cellphone usage was a major problem, so changes began this school year.
In addition to students, Marquez said it is important for Mitchell staff to not be on their phones during the school day.
"I practice what I preach," Marquez said. "I feel we have to be role models, and if we expect the kids not to have them, then we shouldn't either."
Mitchell had an assembly on the first day of class clearly explaining the expectations to students.
If Mitchell teachers see a student possess a cellphone, they tell the student to put it in a locker. If that happens a second time, the staffer takes the phone for the rest of the school day and the student picks it up after school.
If cellphone possession happens a third time, a parent must come to the building to pick up the phone for the student, who receives an in-school suspension. Additional occurrences result in suspensions.
Marquez thinks most parents are receptive to the changes because they know excessive cellphone use can be detrimental for young people.
"Cellphones, they are good in some ways, but they can cause a lot of damage and a lot of mental health issues for kids," Marquez said.
Phones can also lead to and exacerbate school fights. Students text where to meet to fight, and other students might use phones to take videos of fights.
Mitchell students caught doing those types of activities on their phones have them confiscated and face either an in-school or out-of-school suspension.
At Starbuck, if cellphone use is a repeat issue for a student, administrators talk to parents, nearly all of whom support the school policy, according to Turrentine.
Turrentine said Starbuck staff are on the same page about the cellphone policy. He said teachers rarely argue with students who don't want to give up cellphones, instead notifying school administrators to talk with the student and confiscate the phone.
When walking through the halls, Turrentine sometimes sees a student use a phone when a teacher isn't looking. If that occurs, he walks into the classroom, opens his hand and waits for the student to give him the phone.
"Our kids understand that we're not making a big production out of this," Turrentine said. "You know the rule. You know the policy, and that's just the way it is."
He said the number of phones confiscated at Starbuck depends on the day. Some days there aren't any, while other days there are 20.
Concerted effort
At Mitchell, some students still possess and use their phones, but Marquez said cellphone use has decreased as this school year has gone on, since students are reminded every day about the expectations.
She believes the changes at Mitchell have been effective because they are emphasized daily. Most teachers are willing to enforce the policy or call school staff or administrators to do so.
"If that's something you're going to focus on and focus on, then it's going to work," Marquez said. "If it's something you're putting in place but there's no real follow-through for it, then it's never going to work."
That is helpful for cellphone committee members to keep in mind as they develop new school policies starting next year.
How cellphone use while driving has changed in America since 2004
How cellphone use while driving has changed in America since 2004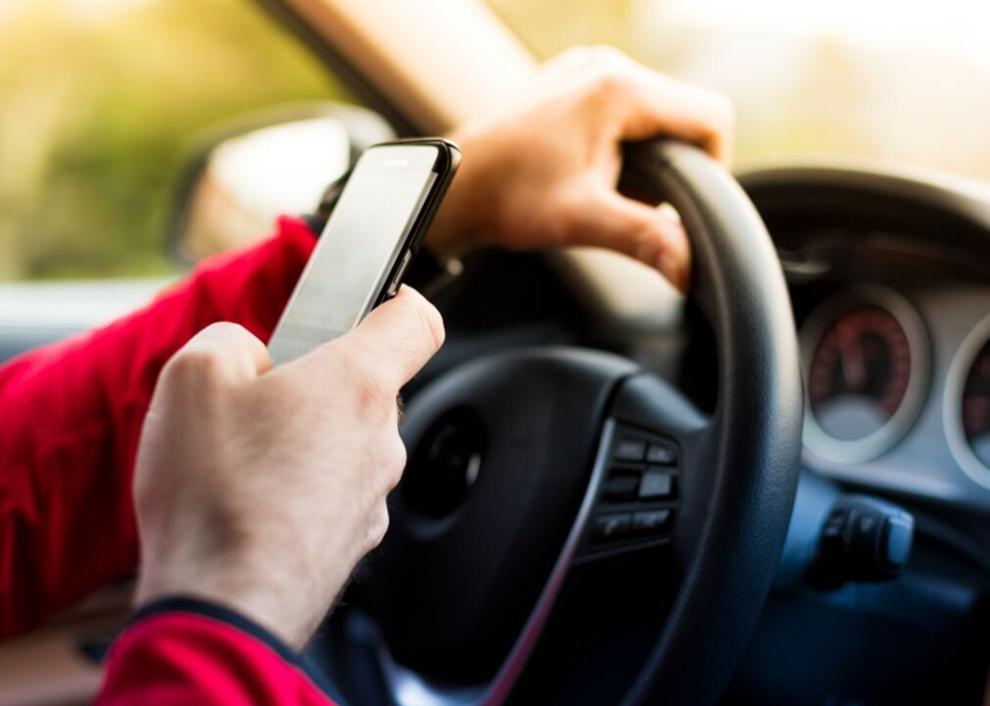 Cellphone behavior while driving has changed as technology has developed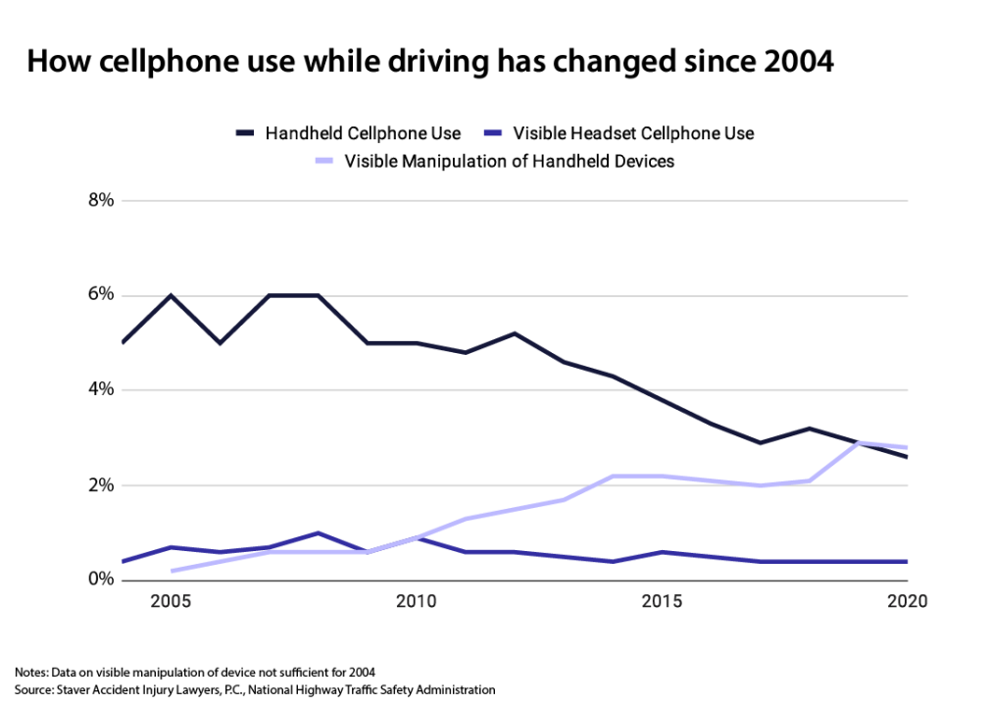 Fewer people are talking with the phones up to their ears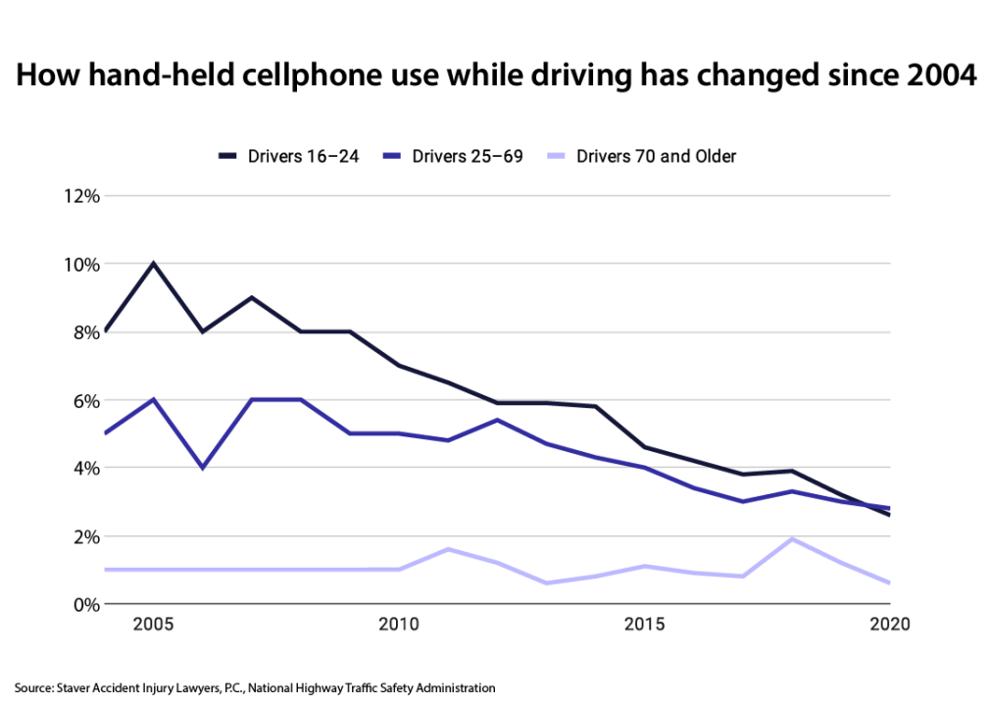 More drivers are seen using cell phones while driving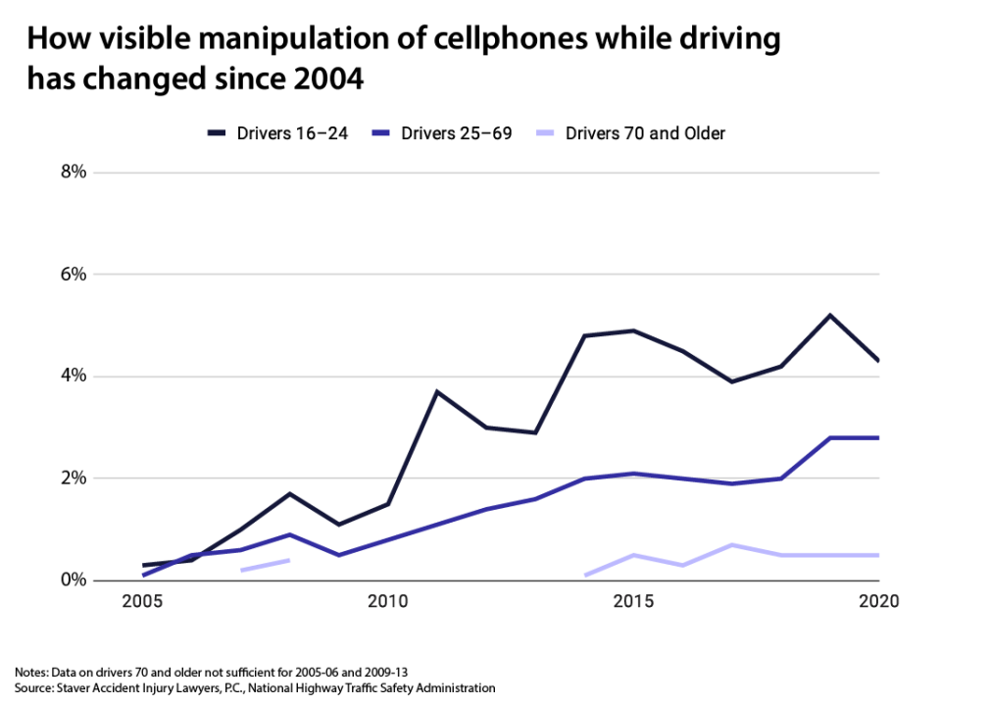 Headset use while driving remains less common