Celebrity
Green Lantern: ecco chi è il preferito di WB per il ruolo di Hal Jordan_INSIGHT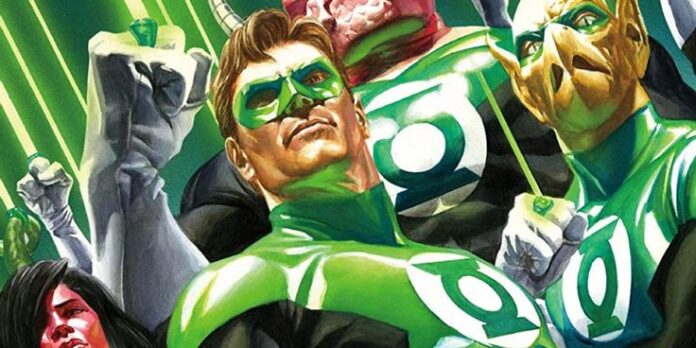 Sappiamo che Nathan Fillion interpreterà Green Lantern/Guy Gardner in Superman: Legacy, ma che dire dell'originale Hal Jordan, eroe cosmico portatore originale dell'anello del potere?  Hal Jordan non apparirà nel prossimo riavvio di James Gunn (per quanto ne sappiamo), ma il personaggio debutterà nella serie Green Lantern già annunciata che è programmata per debuttare su Max insieme a John Stewart, e ora abbiamo un aggiornamento minore sull'attore di alto profilo che la Warner Bros desiderebbe (secondo la voce) ingaggiare.
A luglio, circolava una voce secondo cui Channing Tatum potrebbe essere il protagonista di un prossimo progetto DCU, e Jeff Sneider ha ipotizzato che potrebbe essere proprio la serie Lanterns. Nell'episodio di questa settimana del podcast Hot Mic, il co-conduttore di Sneider, John Rocha, ha detto di aver sentito che alla Warner Bros. "piaceva l'idea" di Tatum nel ruolo di Hal Jordan. Questo è ovviamente lontano da qualsiasi tipo di conferma che l'attore di Free Guy sia in trattative per questo particolare personaggio, ma, se è davvero pronto per un ruolo in DC, sembra una forte possibilità.
La serie Max Green Lantern  ha subito numerosi cambiamenti da quando è stata annunciata per la prima volta. Lo spettacolo originariamente doveva svolgersi in più periodi di tempo, con Finn Wittrock nel ruolo di Guy Gardner per l'ambientazione degli anni '80 e Jeremy Irvine nel ruolo di Alan Scott negli anni '40. Saranno presenti anche Simon Baz, Jessica Cruz e una nuova Lanterna aliena chiamata Bree Jarta. Si diceva che l'ex attore de Il trono di Spade (Game of Thrones) Tobias Menzies fosse in trattative per interpretare Thaal Sinestro, ma questo non è mai stato confermato. Tuttavia, questa premessa è stata successivamente modificata, con l'attenzione spostata su Jordan e John Stewart (*Wittrock e Irvine non sono legati al progetto). Per quanto ne sappiamo, Lee Toland Krieger, che ha diretto il pilot di Superman e Lois per The CW, è ancora a bordo per dirigere i primi due episodi.